In addition to our Keynote Speaker, here are profiles of all the speakers for the WeCanReason Conference 2023! Please note that all speakers and the schedule are subject to change; this list is accurate at the time of publishing. Please sign up for email updates as well as watch this page for the full schedule of speakers.
Keynote Speaker: Seth Andrews
Seth Andrews is a former evangelical and Christian broadcaster who now hosts The Thinking Atheist…one of the most popular podcasts and online atheist communities in the world. The Thinking Atheist is not a person. It is an icon encouraging all to reject faith and pursue reason and evidence
Seth has authored five books, including his latest offering, "Christianity Made Me Talk Like an Idiot." He also hosts a second podcast, "True Stories with Seth Andrews."
With a mix of humor and heart, Seth Andrews has spoken for audiences large and small in the U.S, Canada, Europe, and Australia about his former faith, the promotion of science and skepticism, the importance of Humanism in this often crazy world, and why we should all pursue a personal relationship with reality.
Seth's talk at WCR is entitled "God Likes to Watch: The Blaming and Shaming of Purity Culture". Christian sex education is an oxymoron, and puritan America proves the point with every lesson, sermon, and chastity command. Join Seth Andrews for an entertaining (and often alarming) journey into the damage and dysfunction wrought by Bible-banging moralizers.
Featured Speaker: Aron Ra
Aron Ra is a science communicator and secular activist with over 280,000 subscribers to his YouTube channel. His videos promoting scientific skepticism, secular politics and humanist values have been mirrored, featured, referenced, and recommended by many professional scientists, secularists, and educators.
He is best known as the author of Foundational Falsehoods of Creationism, and for public testimonies contesting the Texas State Board of Education in their attempts to denigrate evolution and teach notions of conservative Christian creationism in both science and history classrooms of public schools.
After debating dishonest defenders of faith daily for decades, Aron Ra will talk about how "Faith is Really the Father of Lies"
Honoured Guest Speaker: Richard Saunders
Richard Saunders is best known as an international expert on skepticism, a documentary filmmaker and
one of the stars of the top rating Australian paranormal TV show, "The One: The Search for Australia's
Most Gifted Psychic". He is a life member of Australian Skeptics Inc., a Fellow of the Center for Inquiry
and was part of the JREF $1,000,000 prize committee. Richard is the producer and host of "The Skeptic
Zone" podcast, now in its 16th year, with thousands of listeners worldwide. An actor, author and
origami expert with around twenty books and a DVD published, he also creates origami jewelry and
invented 'Origami Pigasus' for James Randi. Richard is a founding member of the 'Mystery Investigators'
live science show for schools now in its 20th year.
Richard's talk is entitled "Are Ghosts Afraid of Skeptics?"
Janice Selbie: Religious Trauma Syndrome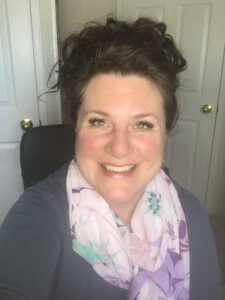 Janice Selbie is a Registered Professional Counsellor and religious recovery consultant located in the unceded territory of the Syilx people in Kelowna, BC. She de-converted from evangelical Christianity after nearly 4 decades and now has a private practice devoted to helping former believers recover from religious trauma syndrome.
In addition to her work as a counsellor and consultant, Janice is the founder and host of CORT – the Conference on Religious Trauma – and she also hosts the Divorcing Religion Podcast. Currently, Janice is also serving as Vice President of KASHA – Kelowna Atheists, Skeptics, and Humanists Association.
Janice's talk at WCR is called UnCOMFORTABLY NUMB: Mourning Faith Loss. While there is great liberty that accompanies divorcing religion, there are also multiple significant losses that secular society fails to recognize. In this talk, Janice shines a light on loss and offers hope for recovering from religious trauma syndrome.
Courtney Heard
Courtney Heard is the host of the Q-Dropped Podcast, featuring stories of relationships torn
apart by QAnon. She has been an active and outspoken member of the online atheist
community since 2014, when she launched her blog, www.godlessmom.com. Born and
raised secular in British Columbia, she has never been religious but has found the sudden
increase of conspiratorial thinking in the mainstream discourse unsettling. She has
dedicated much of her free time to telling the stories of people who have lost a loved one to
QAnon because her own parents have been lost down the same rabbit hole. You can hear
the latest episodes of the Q-Dropped Podcast HERE, and find her on Twitter as @godless_mom
Courtney's talk will be "No, It's Not Just A Difference of Opinion"
Celestia Ward
Celestia Ward co-hosts, edits and produces "Squaring the Strange", a biweekly podcast examining the mysterious and the mundane through a critical lens since 2017. A writer and cartoonist by trade, she has spent her life pivoting between written, graphic, and now audio communication. With a background in academic publishing, she currently works as a PR coordinator for Imagine Communications, helping clients tell their stories and coordinating press coverage in local, national, and industry media. Celestia has spoken on panels and given presentations on creativity and educational comics at LogiCAL in California and DragonCon in Atlanta, and she is a recurring columnist for AIPT Comics and Skeptical Inquirer. A graduate of the Writing Seminars program at Johns Hopkins University and recipient of the Louis Sudler Prize in the Arts, Celestia resides in Las Vegas with her husband and young son.
Celestia's talk is "PR 101 For Skeptics". We all want to see skeptical causes get more airtime, yet a quick glance shows a media filled with misinformation, sensational hokum and unverified rumors. Learn techniques on how to frame a skeptical story so journalists and their editors will be more likely to take notice. From identifying your hook to crafting a pitch or a press release, this primer will arm you with tips on how to contribute to the scientific literacy and skepticism of your local media — and, in doing so, change the world!
Celestia and her artwork
Adrienne Hill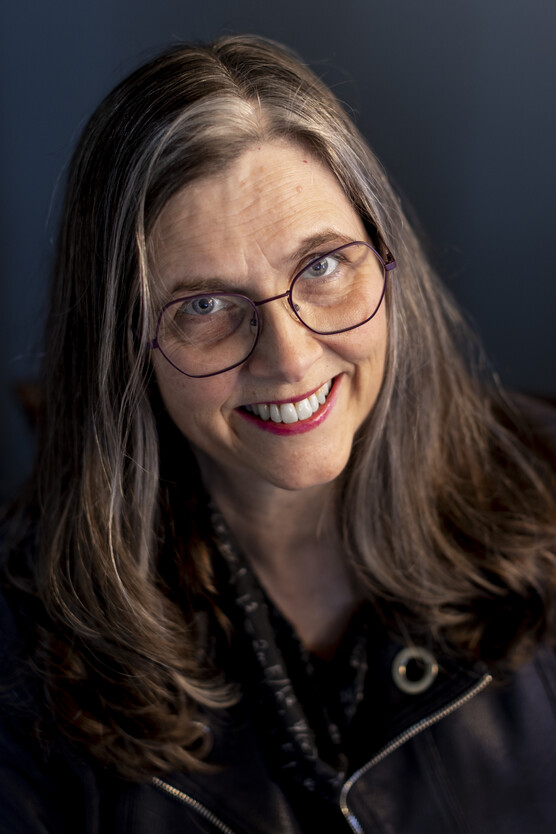 Adrienne Hill is a retired high school mathematics teacher turned active participant in the skeptic community. Adrienne has been a Guerilla Skepticism on Wikipedia (GSoW) editor, under the leadership of CFI Fellow Susan Gerbic, since 2019. She has spoken at multiple, virtual SkeptiCamps (New York City and Monterey Bay), and moderated her own WeCanReason SkeptiCamp in 2021. She is a regular reporter for the Skeptic Zone Podcast and has written for The Skeptic (Australia). She was part of Richard Saunder's Great Australian Prediction Project, which researched and scored almost 4,000 Australian psychics' predictions.
Adrienne's talk is on "Skepticism and Syntax: Being a Wikipedia Guru with Giggles and Gumption". Adrienne will take us through her journey to becoming a skeptical activist. From her first behind-the-scenes work with the Guerrilla Skepticism on Wikipedia project to giggling on the Skeptic Zone podcast. A journey that will include haunted houses, medical pseudoscience, psychics, and silly stories. Learn how you, too, can help combat misinformation.
Roy Alexander – Emcee
Roy became a Christian 42 years ago at the age of 18. He spent 10 years as a Pastor at Centre St. Church helping families in the community access basic needs like food, clothing and shelter. He spent an additional 10 years as a fund developer for a Christian non-profit. He served on the executive of the Calgary Evangelical Ministerial Association where he founded Serve Day, encouraging over 15,000 people to do acts of service in their community. He served 9 years on his local Community Association Board, ran for Provincial office in 2012, co-founded an AIDS centre in South Africa and earned a Masters of Christian Leadership.
From 2006 to 2016, he re-evaluated the reasons for accepting the idea of a supernatural being and subsequently became an agnostic. Prior to Covid he was a secular chaplain at Mount Royal University. He currently volunteers at Canadian Blood Services and has donated over 1,000 times.
He has two adult children and a father-in-law to two wonderful spouses who have utterly failed at providing any grandchildren, so far. Roy is currently an entrepreneur who invests in Real Estate. He and his partner enjoy hiking, biking, travelling.
Entertainment
Saturday night entertainment will include:
"Aida Cupcake Drags You to Church" – Songs from the play The Flying Spaghetti Monster: The Musical, written by critically acclaimed playwright Caroline Russell-King and performed by Aida Cupcake.
There will also be a live performance from The Heathens, house band for the Rocky Mountain Atheists. From The Beatles to Blue Rodeo, Neil Diamond to Bryan Adams, we've got you covered!